Sarah's Story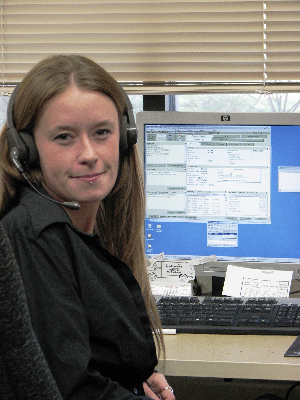 Sarah came to Heart of Oregon Corps after surviving a tumultuous childhood filled with family deaths, substance abuse and homelessness. On probation, jobless, and without a diploma, she was desperate to keep up with bills and support her infant daughter. She was clinging to hope and her recently achieved sobriety. But, hope was fading for this young single mother trying to compete for decent paying jobs with little education.
Sarah's turnaround took hold when she was hired with Heart of Oregon Corps in 2008. Sarah worked on a crew completing fire fuels reduction projects, attended classes for the first time since 8th grade, and earned her GED. In 2009, Sarah stood in front of a crowd on Capitol Hill in D.C. and was honored as one of six 'Corpsmembers of the Year', chosen out of 26,000 youth nationwide. She bravely addressed the crowd and spoke about how hard work, perseverance and help from others had helped her emerge as a leader.  Back home, Sarah utilized Heart of Oregon Corps' assistance and secured a job in customer service with BendBroadband.
In 2014, Sarah was unanimously voted to become a Board Member of the Board of Directors at Heart of Oregon Corps. She will now help lead the agency for the next generation of youth that need the opportunity. "I believe Heart of Oregon Corps' mission is an asset to our community," Sarah notes.  "The work that is done by the young people not only grows character but the projects are an asset to everyone in the community." Sarah was recently promoted to the sales department at BendBroadband.