Individual tickets are now on sale!
Q: How much is a ticket?
            A: An individual ticket is $110.
Q: What does it include?
           A: A ticket includes the lift ride to Pine Marten Lodge; complimentary beer, cider, and wine (during dinner); a full, family-style dinner; dessert; live music, primo views of the beautiful sunset—and of course, getting to hear from our program youth, who are also servers at the event. In addition, there are opportunities to donate to Heart of Oregon via a raffle and paddle raise during the evening program.

*If you would like a signature cocktail or wine during the cocktail hour, there is a cash bar.
Q: Can I request to be seated with another group?
         A: If you have friends you would like to be seated with, please include their names in the Additional Comments section of the ticket form. We will do our best to seat guests together, but can only promise full tables to corporate sponsors.
Q: How should I dress?
         A: Layers are key! The dining room is a comfortable temperature, but the lift ride up and down will be chilly. It's typically 10-15 degrees cooler on the mountain than in town. Bring a warm outer layer, wear sturdy shoes, and don't forget your camera!
Q: How much time should I allow to get there and then to the lodge?
        A: If you're coming from Bend, allow yourself 25 minutes to drive to Mt. Bachelor, and then expect a 15-minute lift ride.
Check out the video from last year's event, created by Juke Motion Pictures!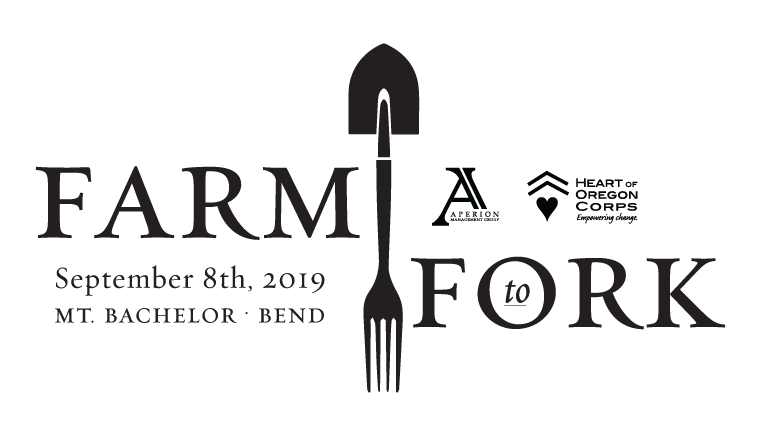 Farm to Fork 2019 Sponsors