COVID-19 Update: Thank you for your interest in Heart of Oregon AmeriCorps. We are currently accepting applications and will announce our next cohort start date as soon as we are able. Please note: Heart of Oregon AmeriCorps is for residents of Jefferson, Deschutes, and Crook counties, and is not a residential program!
AmeriCorps: Are You Ready?
Please note: when you complete your application, you will be redirected to a login page. This means your application has been received; you do NOT need to log in.
For printable version of HOC Application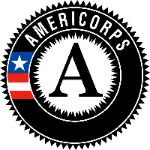 Our AmeriCorps members serve their community while also improving their lives. Crews of 7-8 young people work mostly outdoors in natural resource conservation projects. They can learn to use a chainsaw, build a fence, and maintain hiking/biking trails. During their 3-month term, members earn certificates, learn natural resources job skills, and celebrate accomplishments. Following the successful completion of a 3-month term, members are eligible to enroll in a 9-month term. AmeriCorps members earn a living stipend and a Segal Education Award for college. Afterward, HOC supports our young adults to begin a career path, post-secondary education, or both.
If you are done with high school, can commit to 4 days/week, and from Jefferson, Deschutes, or Crook County, AmeriCorps might be for you! Fill out an online application, give us a call, or stop by our offices in Bend and Prineville.
| Age | Location | Program Length | Compensation |
| --- | --- | --- | --- |
| 17-24 | Bend & Prineville | 3-month terms | $275 or $300/week living stipend |
| When | Next hiring | Scholarship Offered | Education |
| --- | --- | --- | --- |
| July 2020 | Hiring now! | $1,600 AmeriCorps Education Award | College Exploration, Natural Resources Certificates |