---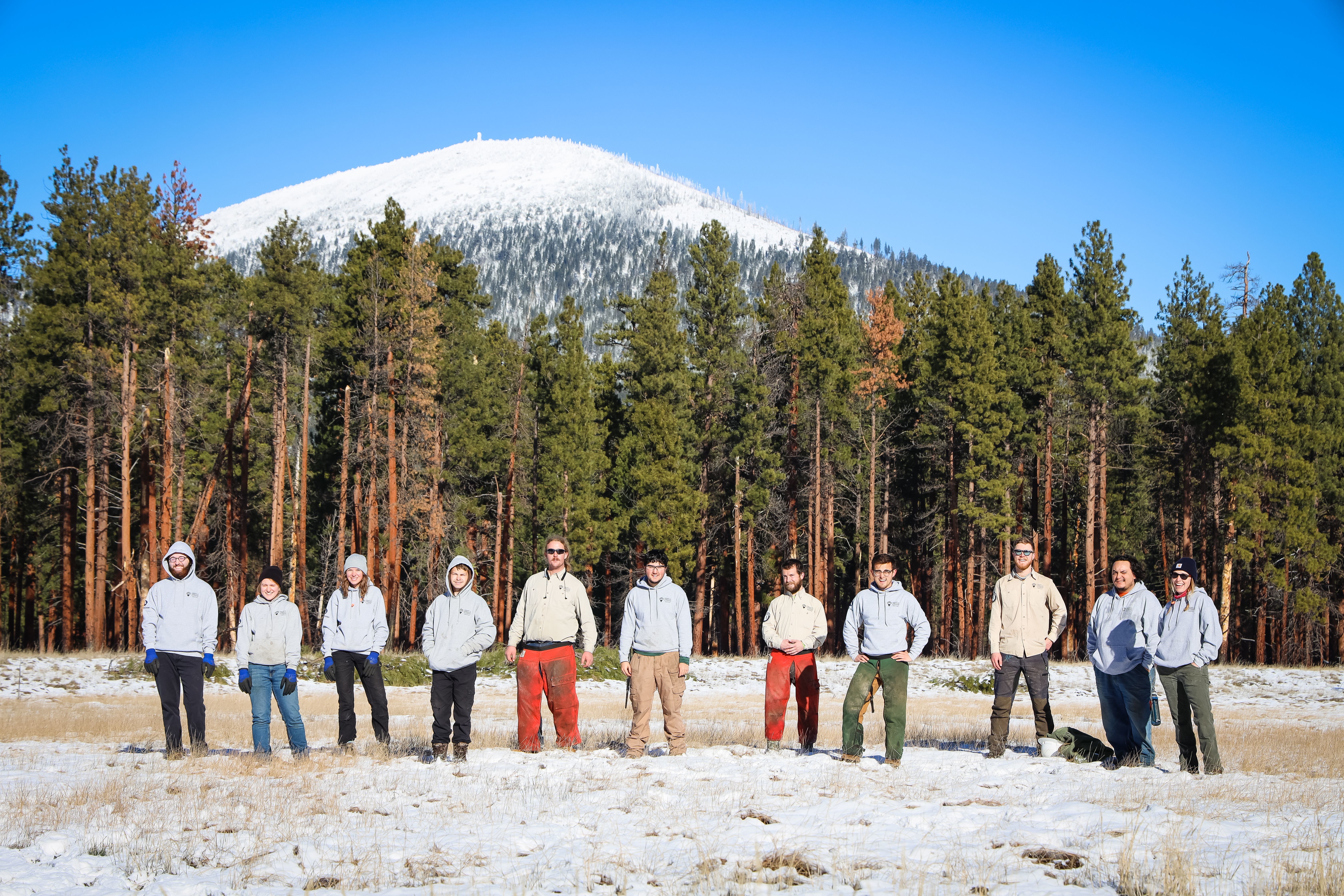 Our AmeriCorps members improve Central Oregon while also improving their lives. Crews of 4-8 young people meet daily and work mostly outdoors on public lands improvement projects. Heart of Oregon focuses on a variety of conservation work, including fire fuel reduction, trail maintenance, invasive species control, habitat restoration and fencing. The goal of these projects is to improve public lands for both wildlife and the people who utilize them while gaining valuable hands-on skills and natural resource knowledge.
Youth are taught jobs skills focused in these areas, and work with experienced Crew Leaders and Land Stewardship Trainers. Members can gain several certifications throughout a term of service including CPR/First Aid, Specific Oregon Department of Agriculture Licenses, Chainsaw and more!
Following the successful completion of full time (3 months) or part time (5.5 months) term, members are eligible to enroll in a 9-month term. AmeriCorps members earn a living stipend and a Segal Education Award for college or industry certifications. Afterward, HOC supports our young adults to begin a career path, post-secondary education, or both.
If you are done with high school or your GED, can commit to 3-5 days/week, and live in Jefferson, Deschutes, or Crook County, in Oregon, Heart of Oregon AmeriCorps might be for you! Fill out an online application, give us a call, or stop by our offices in Bend and Prineville.
| Age | Program Length | Compensation | Scholarship Offered |
| --- | --- | --- | --- |
| 17-24 | Full Time- 3/months; 5 days/week | $325/week living stipend; $4,225 over 3 months! | $1,678.57 AmeriCorps Education Award |
| 17-24 | Part Time - 5.5/months; 3 days/week | $195/week living stipend; $4,225 over 5.5 months! | $1,678.57 AmeriCorps Education Award |

---
**NEW POSITION** AmeriCorps Trails Specialist now accepting applications!
| Age | Location | Program Length | Compensation | Scholarship Offered |
| --- | --- | --- | --- | --- |
| 17-24 | Prineville | April/May-October, minimum of 900 hours | $700/ bi-weekly, $9,100 over 26 weeks | $3,172.50 AmeriCorps Education Award |

When you complete your application, you will be redirected to a new page. This means your application has been received, you DO NOT need to log in.
---
Are You Ready?
For printable version of HOC Application
---
Please note: this program is for current residents of Jefferson, Deschutes, and Crook counties, and is not a residential program!