Heart of Oregon Corps creates real change, in both our community and our youth. The facts are in our history and numbers - our programs are shown to result in positive impacts on our participants and the communities they work in. When you support us, you support your youth, your community, your natural resources and those in need.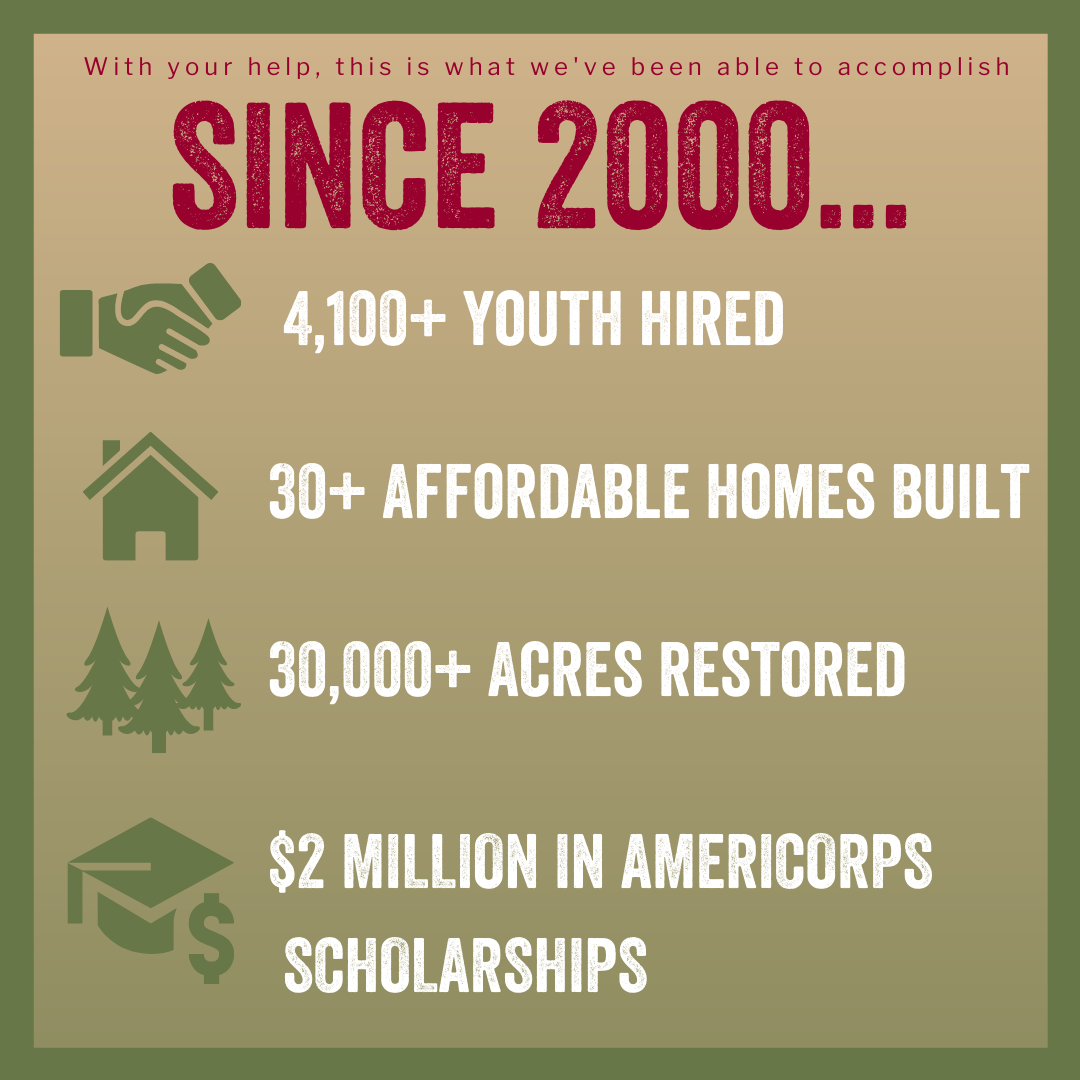 Even a little bit goes a long way, and enables Heart of Oregon Corps to continue inspiring and empowering positive change in the lives of Central Oregon young people. Thank you!
 
Heart of Oregon is a registered 501 (c)(3) nonprofit organization, #93-1303879.