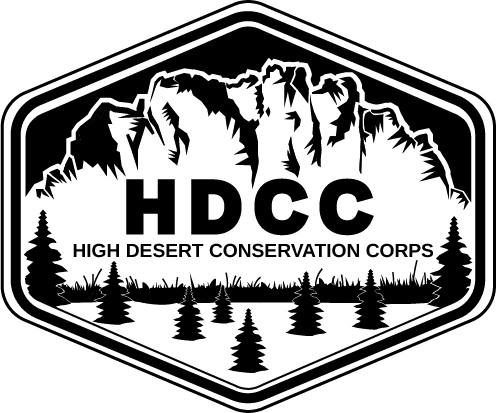 NOW HIRING
Join our AmeriCorps Conservation Program and gain valuable work experience in conservation & natural resources while making a meaningful difference in your community. This is a great opportunity if you are looking to build your resume, earn professional certifications, and enjoy being in the great outdoors of Central Oregon.

Conservation Corps - Bend

Conservation Crew-Bend

Position Description:

High Desert Conservation Corps is a year-round program that offers young adults ages 17-24 opportunities to serve outdoors on natural resource projects around Central Oregon. This is an AmeriCorps term of service where corps members earn professional certifications, learn technical job skills, and serve alongside state and federal agencies on projects focused on fire fuel reduction, invasive species removal, trail work, and more. This is a great opportunity for young adults that are out of school, looking for a gap year or are interested in a career in natural resources.  

Age

Term Length

Pay

Education Award (upon successful completion)

When to Apply

17-24

20 Week Term
5 Days/Week

$900 biweekly
$9,000 over full term

$2,474

17-24

14 Week Term
5 Days/Week

$900 biweekly
$6,300 over full term

$1,718

17-24

23 Week Term
3 Days/Week

$540 biweekly
$6,210 over full term

$1,718

Schedule:

20 Week Program (Monday-Friday) 8:00am-4:30pm
14 Week Program (Monday-Friday) 8:00am-4:30pm
23 Week Program (3 days a week – Flexible) 8:00am-4:30pm

* Summer schedule may vary to 4/10's, 7:00am-5:30pm (3-day weekend!)

Training Provided:

CPR/First Aid
S2-12 Chainsaw Certification
Immediately Supervised Pesticide Trainee License
Fire School Course Certification through ODF

Other Opportunities:

Professional Development and enrichment activities
USA Jobs workshop offered by USFS
Build your resume, cover letter, interview readiness
Identify and work on personal goals

Qualifications/Requirements:

Must be between the ages of 17-24.
Successfully complete state criminal background check, NSOPW check, and FBI fingerprint check (if appropriate) to AmeriCorps and HOC policies. Any individual listed on a sex offender registry, convicted of murder, or anyone who refuses to undergo a criminal history check is ineligible to serve.
Must be a United States Citizen, United States National or Lawful Permanent Resident Alien of the United States and provide document as proof.
Provide Social Security Card to verify SSN.
Birth Certificate and Photo ID 

 

How to Apply: If you are passionate about the outdoors and want to make a difference while having fun, apply now to join our Conservation Crew!

For questions or help with applying please call us at (541) 633-7834

Join our Prineville AmeriCorps Conservation Program and serve on conservation projects throughout the Ochoco National Forest & Crooked River National Grasslands. Gain valuable work experience alongside USFS and State Parks while making a meaningful difference for local communities. This is a great opportunity if you are interested in a career in natural resources or just want to try something new!

Conservation Corps - Prineville

Conservation Crew-Bend

Position Description:

High Desert Conservation Corps is a year-round program that offers young adults ages 17-24 opportunities to serve outdoors on natural resource projects around Central Oregon. This is an AmeriCorps term of service where corps members earn professional certifications, learn technical job skills, and serve alongside state and federal agencies on projects focused on fire fuel reduction, invasive species removal, trail work, and more. This is a great opportunity for young adults that are out of school, looking for a gap year or are interested in a career in natural resources.  

Age

Term Length

Pay

Education Award (upon successful completion)

When to Apply

17-24

20 Week Term
5 Days/Week

$900 biweekly
$9,000 over full term

$2,474

17-24

14 Week Term
5 Days/Week

$900 biweekly
$6,300 over full term

$1,718

17-24

23 Week Term
3 Days/Week

$540 biweekly
$6,210 over full term

$1,718

Schedule:

20 Week Program (Monday-Friday) 8:00am-4:30pm
14 Week Program (Monday-Friday) 8:00am-4:30pm
23 Week Program (3 days a week – Flexible) 8:00am-4:30pm

* Summer schedule may vary to 4/10's, 7:00am-5:30pm (3-day weekend!)

Training Provided:

CPR/First Aid
S2-12 Chainsaw Certification
Immediately Supervised Pesticide Trainee License
Fire School Course Certification through ODF

Other Opportunities:

Professional Development and enrichment activities
USA Jobs workshop offered by USFS
Build your resume, cover letter, interview readiness
Identify and work on personal goals

Qualifications/Requirements:

Must be between the ages of 17-24.
Successfully complete state criminal background check, NSOPW check, and FBI fingerprint check (if appropriate) to AmeriCorps and HOC policies. Any individual listed on a sex offender registry, convicted of murder, or anyone who refuses to undergo a criminal history check is ineligible to serve.
Must be a United States Citizen, United States National or Lawful Permanent Resident Alien of the United States and provide document as proof.
Provide Social Security Card to verify SSN.
Birth Certificate and Photo ID 

 

How to Apply: If you are passionate about the outdoors and want to make a difference while having fun, apply now to join our Conservation Crew!

For questions or help with applying please call us at (541) 633-7834
High Desert Conservation Corps
---
Our High Desert Conservation Corps members improve Central Oregon while also improving their lives. Crews of 4-8 young people meet daily and work mostly outdoors on public land improvement projects. This is an AmeriCorps term of service where corps members serve on a variety of conservation work, including fire fuel reduction, trail maintenance, invasive species control, habitat restoration, and fencing. The goal of these projects is to improve public lands for both wildlife and the people who utilize them while gaining valuable hands-on skills and natural resource knowledge.
Youth are taught jobs skills focused in these areas, and work with experienced Crew Leaders and Land Stewardship Trainers. Members can gain several certifications throughout a term of service including CPR/First Aid, Specific Oregon Department of Agriculture Licenses, Chainsaw, and more!
AmeriCorps members earn a living stipend and a Segal Education Award for college or industry certifications. Afterward, Heart of Oregon Corps supports our young adults to begin a career path, post-secondary education, or both.
If you are done with high school or your GED, can commit to 3-5 days/week, and live in Jefferson, Deschutes, or Crook County, in Oregon, Heart of Oregon High Desert Conservation Corps might be for you! Fill out an online application, give us a call, or stop by our offices in Bend and Prineville.
---

*** Select "High Desert Conservation Corps" for the program you are applying for. When you complete your application, you will be redirected to a new page. This means your application has been received, you DO NOT need to log in.

A staff member will follow up once application is received. 
To fill out a paper application, select the PDF Download link and submit to our Bend or Prineville office location.
Please note: this program is for current residents of Jefferson, Deschutes, and Crook counties, and is not a residential program!
---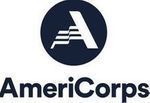 Heart of Oregon Corps is an equal opportunity employer; auxiliary aids and services are available upon request to individuals with disabilities. As a recipient of Federal financial assistance, Heart of Oregon Corps is prohibited from discriminating on the grounds of race, color, religion, gender, national origin, age, disability, political affiliation or belief, and against any beneficiary of programs on the basis of the beneficiary's citizenship/status as a lawfully admitted immigrant authorized to work in the United States. YouthBuild is partially funded (60%) by a $1.5M grant awarded under the Youthbuild Grant Initiative, as implemented by the U.S. Department of Labor's Employment & Training Administration. High Desert Conservation Corps and YouthBuild are supported by AmeriCorp's funding.