Camp LEAD - Leadership | Empowerment | Advocacy | Development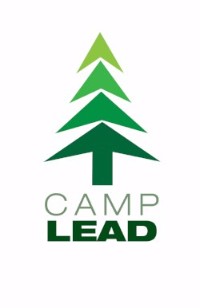 Camp LEAD is a week long, immersive leadership camp that employs and empowers youth with disabilities. Campers develop self-advocacy and social skills while gaining work experience and career exposure in the natural resources industry. This camp is made possible through our partnership with Oregon Vocational Rehabilitation Services (OVRS) and Oregon State Parks, with support from the US Forest Service and Oregon Department of Education.
Please note: when you complete your application, you will be redirected to a login page. This means your application has been received; you do NOT need to log in.
For a printable version of HOC Application
Camp Information
| Weeks | Dates | Location |
| --- | --- | --- |
| Week 1 Central Oregon | July 6 - July 10 | LaPine State Park |
| Week 2 Central Oregon | July 13 - July 17 | LaPine State Park |
| Week 3 Central Oregon | July 20 - July 24 | LaPine State Park |
| Week 4 Western Oregon | Aug 3 - Aug 7 | Silver Falls State Park |
| Week 5 Western Oregon | Aug 10 - Aug 14 | Silver Falls State Park |
| Week 6 Western Oregon | Aug 17 - Aug 21 | Silver Falls State Park |
Young people ages 16-22 may apply.
Applicants should be able to complete light physical labor for approximately 6 hours per day with some accommodations.

---

Camping gear is provided.
Every youth gets their OWN tent.
The campsites are structured to protect everyone's privacy.
Bathroom facilities are available at camp sites (toilets, showers, sinks). Sometimes, youth will have to use porta-potties.
All meals are provided.
Camp LEAD doesn't cost anything to attend. This is a job training experience and youth are paid $12/hour!
Each group of youth will be supervised by at least 3 counselors and the Head Counselor.
Youth will be working approximately 21 hours over the course of the week on projects around the park (light trail maintenance, tree trimming/fire fuels reduction, facilities maintenance, painting, etc.).