Camp LEAD - Leadership | Empowerment | Advocacy | Development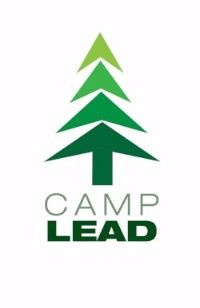 Applications open now for summer 2023!
Camp Information
LEAD is a week-long camp experience where young people experiencing disabilities explore outdoor-related jobs during the day, getting paid to work with outdoor professionals, and then have summer camp afternoons and evenings. Campers cook meals together, set up their own sleeping quarters and tents, and participate in Camp LEAD games and curriculum. This year will be the 7th year of this life-changing opportunity to refine skills, set goals, have a ton of fun, learn employment skills, and build camaraderie.
Young people ages 16-21 may apply.

Camp LEAD doesn't cost anything to attend. This is a job training experience and youth are paid $15.00/hour!

Camp dates: choose one week, M-F the weeks of July 10, 17, and 24.

Applicants should live in Central Oregon. Sorry, no camp is being offered elsewhere this year!
---
A t-shirt, work-shirt, personal protective equipment (PPE), and all tools, camping equipment, and food are provided!
Each group of up to 10 youth will be supervised by at least 4 counselors.
Bathroom facilities are available at the camp site (porta-potties)
Youth will be working 21 hours over the course of the week on projects including light trail maintenance, tree trimming/fire fuels reduction, facilities maintenance, painting, etc.
Participants will work on projects, learn job skills, and participate in LEAD (Leadership, Empowerment, Advocacy, Development) curriculum and team-building.
Applicants should be able to complete light physical labor for approximately 6 hours per day with some accommodations.
Campers will need to be dropped off and picked up from the camping area near Suttle Lake.
We will again be offering the COYCC bridge program for up to 8 LEAD participants: youth interested in the program can work M-Th for an additional 3 weeks with COYCC crews (see COYCC description under our apply for a program page) starting the week of August 1.