| | |
| --- | --- |
| Age | 16-24 |
| Location | Based out of Sisters/Redmond – supporting students throughout Bend, Sisters, Redmond Madras, Warm Springs, Culver, & Prineville |
| Program Length | 9-12 months core program then 12 months of follow-up services |
| Compensation | Starting at $360/pay period |
| Scholarship Award | $1,824 |
| Education Provided | High School Diploma, Credit Recovery, GED, College Prep |
How to Apply:
1.       Apply Online (Click Here)
2.       Staff will contact you
3.       Attend a required Pre-Enrollment Info Session
*Info Sessions take place from 5:00-6:00 PM at our YouthBuild office, located at 68797 George Cyrus Rd, Sisters, OR 97759
4.       Be invited to Interview
5.       Mental Toughness Orientation –100% attendance is required during this two-week orientation
Next Enrollment

Applications Due By:

*Pre-Enrollment Info Session Dates:

Mental Toughness Orientation Start Date:

Fall 2023

Cohort 1

Closed

Closed

Closed

Winter 2024

Cohort 2

Monday January 15th, 2024

Tuesday December 5th, 2023

Tuesday December 12th, 2023

Tuesday January 2nd, 2024

Tuesday January 9th, 2024

Thursday January 11th, 2024

*Virtual Info Sessions Available Upon Request*

 

Monday January 22nd, 2024- Friday February 2nd, 2024

Spring 2024

Cohort 3

To be announced

To be announced 

 Monday March 11th, 2024- Friday March 22nd, 2024
To fill out a paper application, select the PDF Download link below and submit to our Bend or Prineville office location.

YouthBuild: unleashing the intelligence and positive energy of young people to rebuild their communities and their lives
---
What is Heart of Oregon Corps YouthBuild?
YouthBuild members transform their lives and roles in society through earning their GED, high school diploma, or college credits, learning job skills, and serving their community through building affordable housing or working at childcare facilities in Central Oregon. Members in our program divide their time between classroom, field, and leadership development. As stated by YouthBuild USA Co-Founder, John Bell, "YouthBuild seeks to join with others to help build a movement toward a more just society in which respect, love, responsibility, and cooperation are the dominant unifying values, and sufficient opportunities are available for all people in all communities to fulfill their own potential and contribute to the well-being of others."
YouthBuild requires a minimum 12-month daily commitment, Monday-Friday, 8am – 3pm. Youth will be recruited from Madras, Warm Springs, Prineville, Sisters, and Redmond, with our main campus located between Sisters and Redmond. Public transportation is available to the Cloverdale location. 
YouthBuild has an alternating schedule; students are in the classroom - working on GED/high school completion, leadership skills, and vocational training.  In the construction field youth will be building, repairing, renovating homes, and learning apprenticeship skills.  In the field of Child and Youth Development, they will be working in childcare facilities – assisting teachers and learning positive development skills and practices. 
All youth will work towards earning service hours towards an AmeriCorps Education Award/Scholarship for college or vocational school.
Youth earn a small stipend during the program for work in the classroom and on the construction/childcare site. This stipend increases with positive work ethic, attendance, and clean drug tests.
---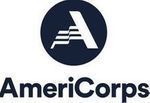 Heart of Oregon Corps is an equal opportunity employer; auxiliary aids and services are available upon request to individuals with disabilities. As a recipient of Federal financial assistance, Heart of Oregon Corps is prohibited from discriminating on the grounds of race, color, religion, gender, national origin, age, disability, political affiliation or belief, and against any beneficiary of programs on the basis of the beneficiary's citizenship/status as a lawfully admitted immigrant authorized to work in the United States. YouthBuild is partially funded (60%) by a $1.5M grant awarded under the Youthbuild Grant Initiative, as implemented by the U.S. Department of Labor's Employment & Training Administration. High Desert Conservation Corps and YouthBuild are supported by AmeriCorp's funding.
---