YouthBuild: unleashing the intelligence and positive energy of low-income young people to rebuild their communities and their lives

Thank you for your interest in Heart of Oregon Youthbuild. For information on our COVID-19 safety accommodations, please visit our COVID-19 Response page.
YouthBuild members transform their lives and roles in society through earning their GED, high school diploma, or college credits, learning job skills, and serving their community through building affordable housing. Members in our program divide their time between classroom, field (construction sites), and leadership development. As stated by YouthBuild USA Co-Founder, John Bell, "YouthBuild seeks to join with others to help build a movement toward a more just society in which respect, love, responsibility, and cooperation are the dominant unifying values, and sufficient opportunities are available for all people in all communities to fulfill their own potential and contribute to the well-being of others."
YouthBuild requires a minimum 12-month daily commitment, Monday-Friday, 8am – 3pm. Youth will be recruited from Madras, Warm Springs, Prineville, Sisters, and Redmond, with our main campus located between Sisters and Redmond. Public transportation is available to the Cloverdale location. 
YouthBuild has an alternating schedule; students are in the classroom - working on GED/high school completion, leadership skills, vocational training, etc. - and in the construction field - building, repairing, renovating homes and learning apprenticeship skills - as they earn service hours towards an AmeriCorps Education Award/Scholarship for college or vocational school.
Youth earn a small stipend during the program for work in the classroom and on the construction site, and this stipend increases with positive work ethic, attendance, and clean drug tests.
---
Our application process for YouthBuild has a few important steps. First, apply online. All potential applicants need to attend a scheduled information session. Applicants whose applications are selected will then be scheduled for an interview. Once selected from the interview process, the potential applicant will be asked to attend a 2 week "working interview" called Mental Toughness
| Age | Location | Program Length | Compensation |
| --- | --- | --- | --- |
| 16-24 | Sisters - supports students from Redmond, Madras, Warm Springs & Prineville | 12 months core program then 9-12 months of follow-up | Starting at $110/week |
| When | Next Recruiting | Scholarship Opportunities | Education |
| --- | --- | --- | --- |
| Year Round | now-October 2021 | $1,638.89 AmeriCorps Education Award | Diploma, Credit Recovery, GED, College Prep |
Information Sessions are held from 5:00-6:30 p.m. All interested applicants MUST attend one Information Session.
Please check back for upcoming info session dates.
Sound like the right opportunity for you?
Please note: when you complete your application, you will be redirected to a login page. This means your application has been received; you do NOT need to log in.
For printable version of HOC Application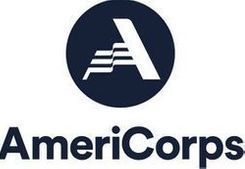 Heart of Oregon Corps is an equal opportunity employer; auxiliary aids and services are available upon request to individuals with disabilities. As a recipient of Federal financial assistance, Heart of Oregon Corps is prohibited from discriminating on the grounds of race, color, religion, gender, national origin, age, disability, political affiliation or belief, and against any beneficiary of programs on the basis of the beneficiary's citizenship/status as a lawfully admitted immigrant authorized to work in the United States. YouthBuild is partially funded by a grant awarded under the Youthbuild Grant Initiative, as implemented by the U.S. Department of Labor's Employment & Training Administration.