Camp LEAD - Leadership | Empowerment | Advocacy | Development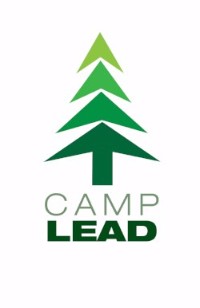 If you are having trouble reading this page, please try opening it in a Google Chrome browser.
Dropping Off & Picking Up
Youth should be dropped off between 11am and noon on the first Monday of each camp session. Lunch will be provided.
You can pick up campers at noon on Friday. Campers will participate in a short award ceremony to celebrate their accomplishments and will be provided with a brown bag lunch. Parents, transition specialists, and other family members are encouraged to attend. We ask that everyone leave promptly by 1pm so counselors can pack up the camp and go home to rest before the next session.
Please be on time with drop-offs and pick-ups.
See the files below for printable instructions. You will also find maps linked below.
Post-Camp Conservation Corps Integration Experience
Our Camp LEAD integration crews begin work on Monday, July 30th. Youth will meet briefly in the afternoon for a short training and to meet with the YCC crews they will be working with. Tuesday will be a full day of work.
Youth will work up to 8 hours a day for the duration of the season on projects like trail maintenance, wildfire prevention, weeding, fencing, and riparian restoration. Our crews work Monday through Thursday. There are no overnight stays. Youth will come home each day at the end of the work day.
Echo Crew (Bend)
Crew Leader:
Pick up & drop-off locations/ times:
Gray Crew (Madras)
Crew Leader:
Pick up & drop-off location: Chamber of Commerce/USFS Grassland Office (274 SW 4th St., Madras)
Pick up & drop-off time: 7AM / 3:30PM