Camp LEAD - Leadership | Empowerment | Advocacy | Development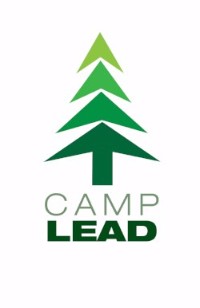 If you are having trouble reading this page, please try opening it in a Google Chrome browser.
Dropping Off & Picking Up
Youth should be dropped off between 11am and noon on the first Monday of each camp session. Lunch will be provided.
You can pick up campers at noon on Friday. Campers will participate in a short award ceremony to celebrate their accomplishments and will be provided with a brown bag lunch. Parents, transition specialists, and other family members are encouraged to attend. We ask that everyone leave promptly by 1pm so counselors can pack up the camp and go home to rest before the next session.
Please be on time with drop-offs and pick-ups.
See the files below for printable instructions. You will also find maps linked below.
Post-Camp Conservation Corps Integration Experience
In 2018, Camp LEAD graduates will have the opportunity to work with Northwest Youth Corps and Heart of Oregon Corps conservation programs in an integrated employment opportunity. Each youth will need to express an interest in this opportunity, and will need a recommendation from their Transition Specialist and their camp counselor.
Integration Fast Facts:
Central Oregon youth will join Central Oregon Youth Conservation Corps and will complete outdoor conservation work across the region (building fences, trail maintenance, cleaning campgrounds, etc.) for 3 weeks (July 31 through August 16, M-Th)
Youth in Willamette Valley will join Northwest Youth Corps' conservation corps for 5 weeks (July 31 through August 31)
Earn more money
Both these opportunities begin on July 31
Youth will be supervised by their camp counselors
These are non-residential programs - youth must be local and will go home every night (no camping)
More information to come
You can still apply for Weeks 4, 5, and 6!
Click on the link below (Instructions) to download the instruction sheet, which will help you through the process. 
Eligibility
Applicants who are OVRS clients or currently in the OVRS application/eligibility process will be given priority. A limited number of applicants who are not OVRS clients but have documented disabilities and are receiving Pre-ETS services from YTP Transition Specialists will be considered.
Youth must be 16-22 and residents of the state of Oregon.
2018 Calendar
| Weeks | Dates | Location | Camp Host |
| --- | --- | --- | --- |
| Week 1 | June 18 - June 22 | Lewis & Clark - Astoria | Northwest Youth Corps |
| Week 2 | June 25 - June 29 | Lewis & Clark - Astoria | Northwest Youth Corps |
| Week 3 | July 2 - July 6 | Lewis & Clark - Astoria | Northwest Youth Corps |
| Week 4 | July 9 - July 13 | La Pine State Park | Heart of Oregon Corps |
| Week 5 | July 16 - July 20 | La Pine State Park | Heart of Oregon Corps |
| Week 6 | July 23 - July 27 | La Pine State Park | Heart of Oregon Corps |