Camp LEAD - Leadership | Empowerment | Advocacy | Development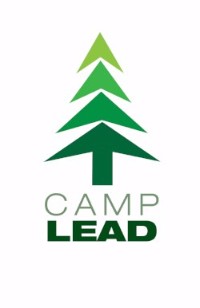 Camp LEAD is a week long, immersive leadership camp that helps youth with disabilities develop self-advocacy and social skills while giving them work experience and career exposure in the natural resources industry. This camp is made possible through our partnership with Youth Transition Program (YTP; a branch of Oregon Vocational Rehabilitation Services-ORVS) and Oregon State Parks.
Details
Youth must be ages 16-22 and current or future VR clients. 
Camp LEAD is a five-day camp in which youth work approximately 27 hours during the week of camp, earning minimum wage. Camping gear is provided. 
Week 1:  July 17 - 21, La Pine State Park
Week 2:  July 24-28, La Pine State Park 
Alt Week:  July 31 - August 4, La Pine State Park 
Week 3: August 7 - August 11, Silver Falls State Park
Week 4:  August 14 - 18, Silver Falls State Park 
Interested in learning more and/or applying for Camp? Download these instructions to get started.