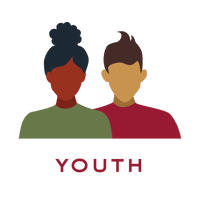 Why Our Youth Need a Campus
Campus may be an everyday word for young adults on the college track. On the workforce path, however, it is rare. We aim to normalize and support youth choosing a employment and certifications path, and provide them with the same level of community support that their peers attending a traditional college experience.
HOC youth and young adults have expressed a need for:
Social Services
Recreational Space
Laundry Facilities
Kitchen & Cafeteria Space
Personal Care + Break Spaces
To learn more about our youth, click here!
Heart of Oregon Corps is an equal opportunity employer; auxiliary aids and services are available upon request to individuals with disabilities. Alternative formats are available upon request by contacting hr@heartoforegon.org. As a recipient of Federal financial assistance, Heart of Oregon Corps is prohibited from discriminating on the grounds of race, color, religion, gender, national origin, age, disability, political affiliation or belief, and against any beneficiary of programs on the basis of the beneficiary's citizenship/status as a lawfully admitted immigrant authorized to work in the United States. If you are interested in submitting a bid or working on this project please submit your information here.