COYCC: Central Oregon Youth Conservation Corps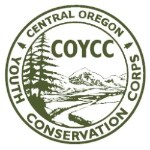 Have you been hired to work with us this summer? Make sure to fill out your paperwork ASAP!
Download your hiring packet and start filling it out today! You can bring these to orientation night to turn them in. Please check out our instructional videos at the bottom of this page if you need help filling these documents out!
Interested in earning a $1,221 scholarship this summer?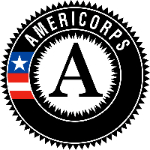 If you are 17 years of age or older by May 22nd, then we have an amazing opportunity for you to earn an education award worth $1,221 during your time in the summer program! You have 7 years to use your scholarship at any Title IV post-secondary school (which includes trade schools)!
What do you have to do to sign up? Download the packet below and fax it to the Heart of Oregon Bend office (541-306-3703) OR drop it off at one of the following locations:
Heart of Oregon Bend (1291 NE 5th Street)
Heart of Oregon Thrift Store, Madras (59 SE 5th Street)
Ochoco Forest Service Office in Prineville (3160 NE 3rd Street)
Crescent Ranger Station (136471 Hwy 97)
Sisters High School, Attn: Dan Saraceno
DEADLINE: May 22nd
Orientations are almost here!
If you have been selected to join COYCC this summer, you are required to attend one orientation. There are 7 scheduled throughout the region during the end of May and beginning of June. You can attend whichever one you like - you don't have to come to the one hosted in your town (though we recommend that you do, since we'll be talking about location-specific information at some point).
These orientations will take approximately one hour for those who are not AmeriCorps members. If you choose to pursue the AmeriCorps scholarship during your time in COYCC, you will have to stay 1-1.5 hours longer for AmeriCorps orientation. We will do our best to keep things short.
If you want to keep things moving quickly, please finish all your paperwork BEFORE orientation. (You can download the paperwork from this page.)
Don't forget to bring your ID documents (see the hiring packet for more information) to orientation night!
If you aren't sure if you've been hired or have questions about the orientation process, please call or email (coycc@heartoforegon.org). Ask for Yancy.
See you in the forest!
| Orientation | Date | Time | Address | Location |
| --- | --- | --- | --- | --- |
| Bend | Tues. May 23, 2017 | 5:30 | 1291 NE 5th Street, Bend | Heart of Oregon: In the portables behind the baseball field |
| Madras | Wed. May 24, 2017 | 5:30 | 410 SW 4th Street, Madras | Bridges Career and Technical High School |
| Sisters | Thurs. May 25, 2017 | 5:30 | Hwy 20 & Pine | US Forest Service Sisters Ranger District Office |
| Crescent | Tues. May 30, 2017 | 5:30 | 136471 Hwy 97, Crescent | US Forest Service Crescent District Ranger Station |
| Prineville | Wed. May 31, 2017 | 5:30 | 3160 NE 3rd Street, Prineville | Ochoco Forest Service Office |
| Warm Springs | Thurs. June 1, 2017 | 5:30 | 1110 Wasco Street, Warm Springs | OSU Extension Building |
| Redmond | Tues. June 6, 2017 | 5:30 | 412 SW 8th Street, Redmond | Becky Johnson Center |
Need help with your paperwork?