COYCC: Central Oregon Youth Conservation Corps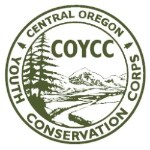 Hiring Status
At this point, all the crews have been hired. If you haven't heard from us, you are on the waiting list. You may email coycc@heartoforegon.org if you want to check your status. Slots may still open between now and July 3rd, so it's possible that people high on the waiting list might still get a chance to work with us.
Orientation Booklets
Need to know where to go on the first day? Can't remember what kind of boots to buy or when you will get your paychecks? Click on the booklets below to find the information we discussed at orientation. (Make sure to click on the city you will be working in if you have chosen to work on a crew outside your hometown.)
The first day of work is Monday, July 3rd!
Where should I go on the first day of work?
Just in case you forgot...
| Crew | Meeting Time | Location | Notes | |
| --- | --- | --- | --- | --- |
| Bend | 7:00 AM | BFR Forest Service Compound (Miller Compound) | You can park in the parking lot - take a sharp right when you pull into the compound. | |
| Crescent | 7:00 AM | Rosedale Compound | Approximately 1.5 miles south of the Crescent Ranger Station. Look for the very small sign that says Rosedale on the east side of the road. Take the road down until you reach the locked gate of the compound. | |
| La Pine | 6:30 AM | Sheriff's Station in La Pine | You may leave your car at the far back end of the parking lot. | |
| Madras | 7:00 AM | Crooked River National Grassland Office: 274 SW 4th Street | You may park in the gravel parking lot behind the building or on the street. | |
| Sisters | 7:00 AM | Sisters Ranger Station just north of town, off Hwy. 20. | Head north on Pine, past the ranger station until you see the compound. | |
| Warm Springs | 6:30 AM | Community Wellness Center parking lot | You may leave your car in the lot. | |
| Prineville | 7:00 AM | Forest Service – Lamonta Compound, located at 1175 NE Lamonta Road | Please park your car in the FRONT lot - not behind the gated area. | |
| Redmond | 6:30 AM | Redmond Fire & Rescue Training Center - 875 SE Veterans Way | This is an open area - please drive safely and park in the appropriate area. | |
This map will show the Bend crews where to go to report for duty.

This map will show Redmond crew members where to go to report for duty.

If you live in Gilchrist, Crescent, or south of there, you'll be reporting for duty at the Rosedale Compound.

If you are on a Prineville crew, this map will show you where to report for duty.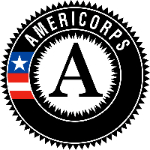 AmeriCorps Resources
Download these forms for extensive lists of when and where to volunteer and who to contact.
Use these timesheets when you are completing your volunteer hours.
Resources