Campus Campaign Partners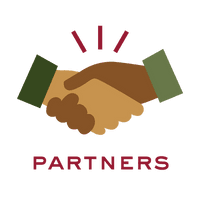 BBT Architects was recently selected as architects for this project. 
Redpoint Construction Management serves as HOC's owner's representative. They are working closely with HOC leadership and the Project Development Committee. 
Westby Associates, Inc., nonprofit campaign consultants, works with HOC leadership and the Fund Development Committee to strategize and fundraise for the campaign. 

Campus Campaign Committee
Project Development Committee focuses on plans for the new campus including location, construction, and design elements.
Fund Development Committee focuses on fundraising strategy and implementation. 
Volunteer Campaign Advisors are brought in for consulting on specialize topics based on their skills and expertise, including: construction, real estate, community connections, and political insights.

Heather Fitch, EC Works; Steve Curley, REDI; Lee Bouck, JELD WEN (retired); Jen Cole, Pole Creek Ranch (donor);