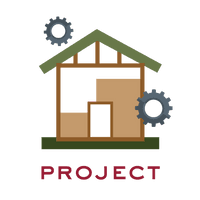 Project Details
HOC will lease its' Redmond location from Opportunity Foundation long term. The campus includes:
A 9,000 SF new building, with a trauma-informed design and a strong youth centered culture.
Adjacent remodel of our 14,000 SF warehouse building and 10,000 SF covered equipment bays to support HOC's logistical and training needs. 
This 4-acre campus will provide a central courtyard with outdoor amenities, and sufficient ingress/egress and parking. 
Site is shovel ready with groundbreaking planned for December, 2023. 
Project Location
Heart of Oregon Corps is an equal opportunity employer; auxiliary aids and services are available upon request to individuals with disabilities. Alternative formats are available upon request by contacting hr@heartoforegon.org. As a recipient of Federal financial assistance, Heart of Oregon Corps is prohibited from discriminating on the grounds of race, color, religion, gender, national origin, age, disability, political affiliation or belief, and against any beneficiary of programs on the basis of the beneficiary's citizenship/status as a lawfully admitted immigrant authorized to work in the United States. If you are interested in submitting a bid or working on this project please submit your information here.