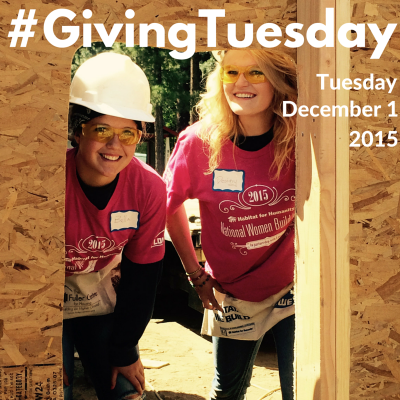 Giving Tuesday is December 1, 2015 this year! We know, it's the last in a long line of days designed to get you spending money - but, what sets this day apart from the Black Friday/Cyber Monday/Small Business Saturday onslaught is that it calls upon the altruist in each and every one of you. Today, you have the chance to be a part of something great. By donating on this day you are joining a worldwide movement to celebrate generosity and acknowledge the good being done on this earth. We ask that you consider making us the organization you choose to donate to today.
Did you know that each year we turn away hundreds of youth applicants on account of not enough program funding? Your donation helps us to expand our services, and could make all the difference in a young person's life. Read about the young lives you'll change.
Ready to give? Donate here or mail a check here.