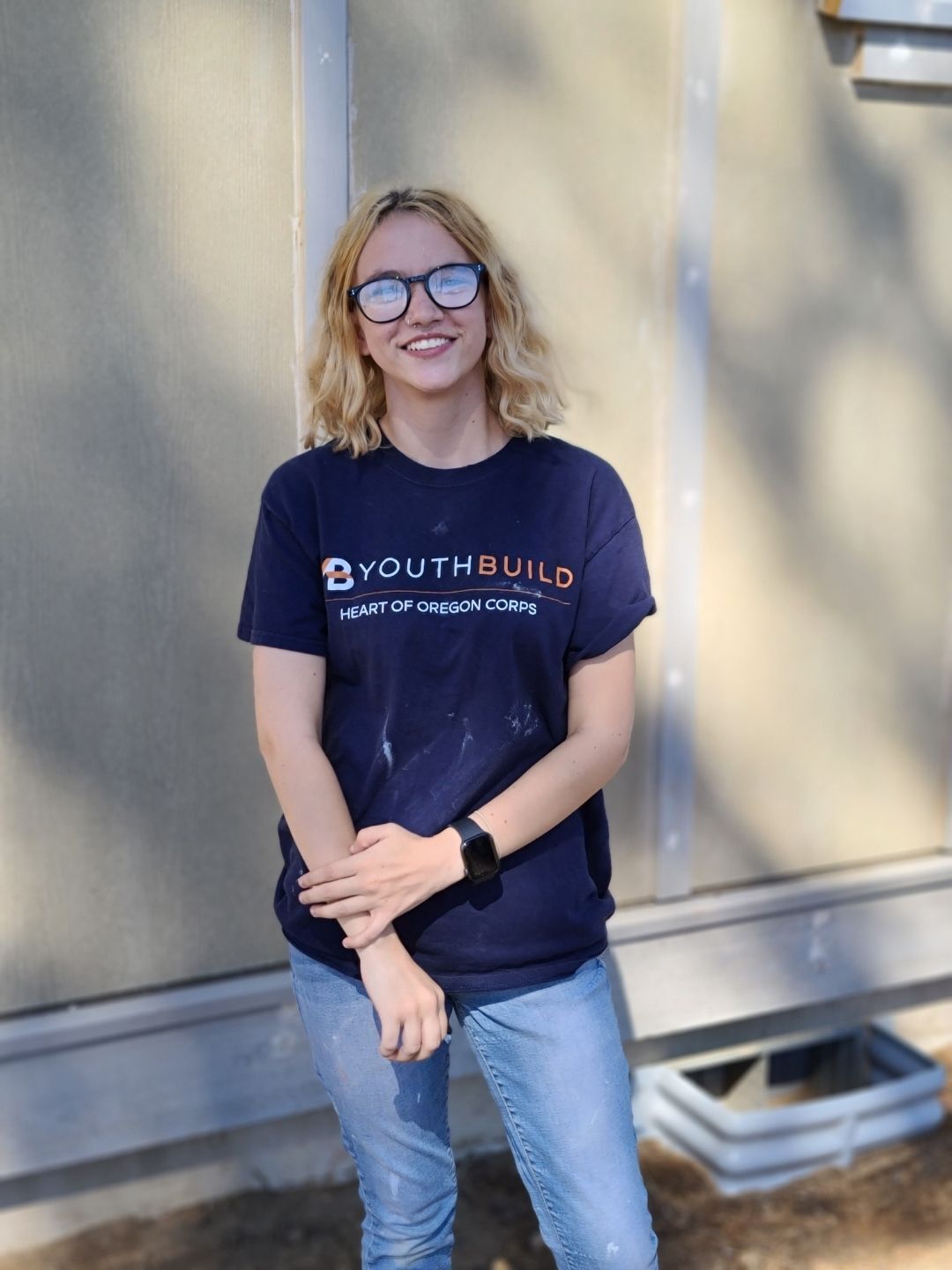 Makayla joined Heart of Oregon YouthBuild after falling behind on credits during the beginning of the pandemic. Full virtual learning was hard for her as it was not engaging. This caused her attendance to continue to slip until she no longer showed up for her virtual classes. She was on the verge of not graduating.

She joined YouthBuild with the hope of learning job skills, construction skills, and to finish credits to earn her High School diploma. Makayla not only earned her GED, but also her diploma from Sisters High School in June 2021.

Makayla was selected in September to receive a full scholarship to pursue COCC's 11-week Community Health Worker Training. She first because interested in the training after career speaker, Tanya Nason visited the program. She hopes to use her future OHA-approved certificate to support work in early childhood education.